The Pixlr Barely Scientific Selfie Poll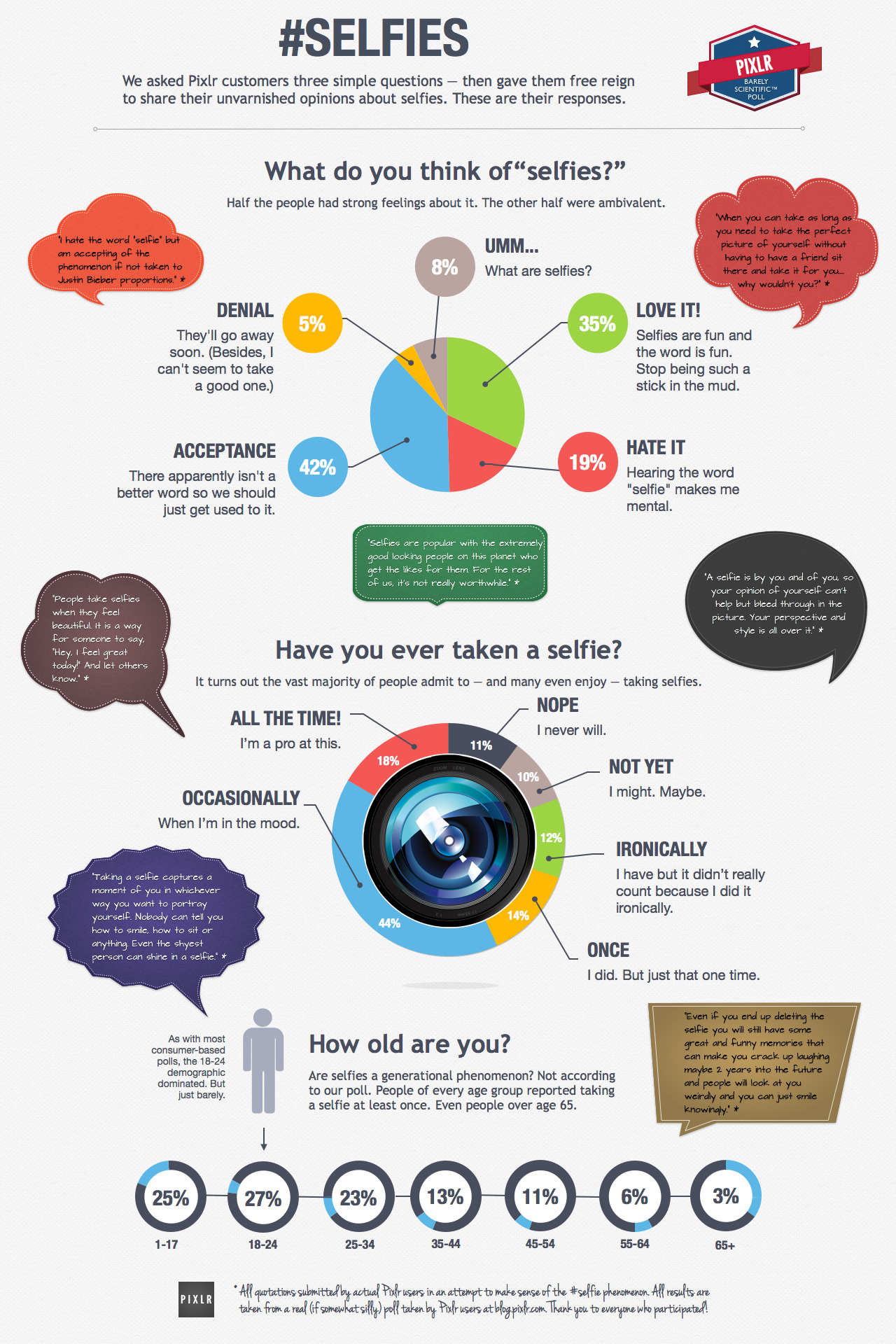 Like a lot of people, we've been puzzled as to why selfies — those DIY cameraphone self-portraits that may or may not mark the end times — are so popular lately. They've either hit a jump-the-shark moment or come into their own as a legitimate art form. Or something in between. We came up with a lot of theories about the rise of the #selfie a few weeks back, and then we asked you, Pixlr people, to weigh in and take our Barely Scientific™ Selfie Poll.
To anyone and everyone who is or was curious about the curious phenomenon of selfies, we've put together an infographic that collects both the results of the poll and some of the responses people gave us when we asked them to bring the opinions. This poll was a lot of fun for us, so thank you to everyone who participated! We loved reading your responses and tallying up the results.