Cute Alert! New Kawaii Stickers Dangerous to Easily Melted Hearts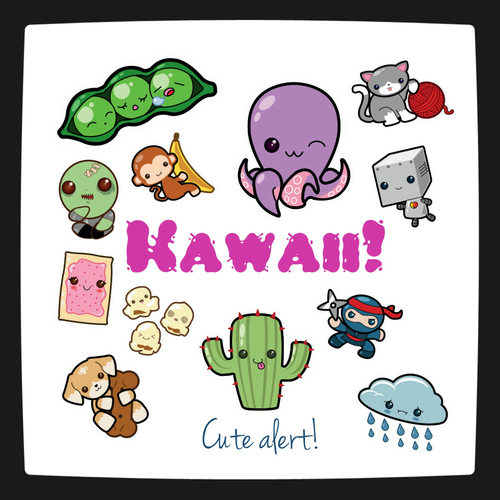 Recently, we added a set of New Stickers that let you put all kinds of silly stuff on faces like hats and glasses and eye patches. This time around, we've replaced the old one-tone Kawaii stickers that used to be in Pixlr Express with a dozen full-color, fully cute, expertly designed Kawaii stickers. You'll find these in Pixlr Express for both the web and your mobile phone, and you don't even need to update your app to start using them.
So start spreading the Kawaii. And keep spreading the cute.